Ms. Anna
Hammer
CEO
a.hammer@ja-experts.de
Dr. Okan
Yilmaz
Board Member
dr.oyilmaz@ja-experts.de
Philosophy of the project
The idea of an autonomous house came from the eternal yearning of the man for harmony between himself and the environment. The 21st century brought a string of global challenges: climate changes, political shifts, depletion of natural resources, ecological problems, technological disasters, increase in energy consumption etc. However, the rapid development of modern technologies gives us endless opportunities for creating comfortable living conditions in environmentally friendly ways by using natural energy sources. Throughout the following decade pieces of information on the technologies that can make it possible for us humans to inhabit our planet freely and safely, despite the fast-paced development of biohazardous factors, were gathered and analyzed. Numerous significant events took place all over the world at that time: the disastrous tsunami in Thailand in 2004, the flood in New Orleans in 2006, the earthquake in Haiti in 2010, the volcanic eruption in Iceland in 2010, the Fukushima accident in 2011,… Natural and technological disasters are happening with increased frequency in different parts of the planet. The crime rate is growing even in the countries with a peaceful and respectable exterior. All of these factors gave a boost to a project named the "UFO-House" ¬– development of a secure, fully autonomous house managed by intellectual control, and resembling a spaceship that came to our planet to save the humanity from the environmental hazards.
Nothing is as powerful as an idea whose time has come. – Victor Hugo
CREATIVE JOBS AND WORKING FROM HOME VIA INTERNET.PRODUCTION AND HEAVY LABOR ARE HANDLED BY ROBOTS AND MACHINES!
MEDICAL SERVICES ARE DONE AT HOME, MONITORS AND SENSORS ARE CONNECTED TO THE INTERNET, HEALTH CONSULTING IS DONE ONLINE. EMERGENCY HELP AND HOSPITALIZATION ARE FACILITATED WITH THE HELP OF DRONES.
EDUCATION VIA INTERNET AND WITH THE HELP OF ROBOTS ENABLING VIDEO COMMUNICATION.
CINEMA: PRIVATE MOVIE THEATER IS MUCH MORE COMFORTABLE AND TECHNOLOGICALLY EFFICIENT THAT A PUBLIC ONE.
ONLINE SHOPPING, GOODS DELIVERY VIA DRONES AND SELF-DRIVING CARS.
GÖSTERİ MERKEZLERİ ZİYARETİ; 3 BOYUTLU LAZER TEKNOLOJİLERİNİN (VR) EVDE KURULMASI.
VISITING MUSEUMS AND LIBRARIES: 3D VIDEO TOURS OF WORLD'S MUSEUMS AND DIGITALIZED BOOKS FROM FAMOUS LIBRARIES – EVERYTHING CAN BE FOUND ON THE INTERNET!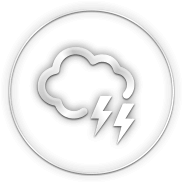 TEKNOLOJİK AFET RİSKİ, TERÖR SALDIRILARI VE TOPLUMSAL OLAYLAR BÜYÜK ŞEHİRLERDE; ŞEHİR DIŞI BÖLGELERE ORANLA ÇOK DAHA YÜKSEK ORANDA YAŞANIR.
SPORTS AND FITNESS, CLUBS BASED ON INTERESTS, VISITING RESTAURANTS: THE GOOD ECOLOGY, SILENCE AND PRIVACY OF THE NATURE RATHER THAN CITIES WILL BE THE PRIORITY WHEN CHOOSING A PLACE FOR LIVING.
DISTANCES BETWEEN PLACES OF LIVING AND TOWNS WILL BE REDUCED, AS DRONES AND SELF-DRIVING CARS WILL DELIVER GOODS USING GPS, BY THE FASTEST AND SHORTEST ROUTE, FOR CITIZENS OF ALL CATEGORIES, WITHOUT A NEED FOR OPERATION LICENSE. THE DELIVERY COSTS WILL BE AFFORDABLE FOR THE PUBLIC, AS ONLY ELECTRICAL HAULAGE WILL BE USED, AND DUE TO THE LOW MAINTENANCE COSTS FOR ELECTRIC CARS AND DRONES.
THE NUMBER OF AIRPORTS BUILT OUTSIDE CITIES WILL GROW, ENABLING POSSIBILITIES FOR TRAVELLING TO DIFFERENT PARTS OF THE WORLD. THE OIL COSTS WILL DECREASE, AERIAL VEHICLES WILL BECOME MORE ECONOMICAL AND SAFE.
THE BEGINNING OF THE PRODUCTION OF THE UFO-House, PROVIDING INDEPENDENCE, SAFETY AND MOBILITY OF LIVING!
Technical description
The UFO-House project was developed as a modern home of 160 square meters that is fit to be installed in different parts of the planet. The building is multifunctional and can serve as a private home, office premises, a restaurant or a hotel module, and also as living quarters and working spaces for expeditionary and military needs. The UFO-house is made from the newest anticorrosive materials using technologies employed in the aerospace, auto, construction and medical industries. Electronic and automatic systems are duplicated by classic mechanisms and switches. Inhabitants could disable the 'smart home' system and live also with comfort. In the case of supplying water and electricity by the grid, the UFO-House will cost cheaper than autonomous model. The unique construction of the UFO-House makes it possible to move your house to any part of the planet to avoid unfavorable living environments in the future. The house can be fully disassembled and reassembled at a new location. The materials for the whole construction fit into three 40 feet containers and can be even transported by plane.
With the UFO-House, you can take a step towards the future right now! Secure the sense of freedom, safety and independence for your children!
The UFO-house can be constructed in any climatic zone, practically on any type of land. Moreover, there is no necessity of installing expensive networks or covering the utility bills.
The house's exterior design resembles the shape of a UFO, floating at seven meters above the ground. The design of the UFO-house enables a 360-degree panoramic view and creates the feeling of floating on air!
The sufficiently armored build of the house with an integrated engineering protection is able to stand out earthquakes of magnitude up to 8 on the Richter scale, hurricane winds up to 35 meters per second, and also protect the inhabitants from burglars and wild animals.
Along with the design section of the supporting "leg", the round shape of the accommodation module produces a high aerodynamic effect, obviating potential negative consequences that could have been caused by a contact between the construction and strong gusts of wind, snow drifts or water flows.
The height of the house does not exceed 11 meters, which allows the building to be installed according to the local architectural regulations regarding construction of private buildings in different countries. The space of 160 square meters occupied by the UFO-house can provide convenient accommodation for a family of four and takes into account the ratio of the building space on a small lot with close architectural limits. A UFO-house occupies a minimal space of the lot, with minimal pressure applied on the land surface, thus avoiding shrinkage. The minimal size of the lot suitable for installing the house would be 200 square meters, wherein the space taken up by the "leg" of the house would be just 19 square meters. The remaining space can be organized by the user as seen fit, taking into consideration that an awning of 14,5 meters in diameter will be formed above the ground of the lot.
The UFO-House was designed like a space station module, withstanding extreme high and low temperatures, as well as large temperature changes. As ensured by the innovative materials and modern technologies used in the construction, the house can function normally under the temperature range from -50°С to +60°С. The temperature inside the house remains stable due to the leak integrity of the construction, "passive house" technologies and a climate regulating machine of the newest generation
The UFO-House does not rely on external energy sources: instead, energy is generated by the solar panels installed into the dome and high power accumulators, and the remaining unused electric energy can be redistributed, which certifies the status of the building as an "active house".
The water supply and drainage are facilitated by the system of water circulation, powered by a climate regulating machine using rain and snow melted water. The sewage water treatment is facilitated by means of the septic tank, filters and a UV bulb. The processed water flows to the supply tanks separately.
When changing a place of living, the house will be moved following its owner. A UFO-house is disassembled and reassembled by our technicians regardless of location. It ensures the high quality and durability of the house and the continuity of the guarantee periods.
The UFO-house is made from the newest anticorrosive materials using technologies employed in the aerospace, auto, construction and medical industries. It provides protection against pollution and wear, fire safety, excess radiation, and ensures durability, so that the users don't have to worry about the necessity of repair for long periods of time, and the house will look as good as new.
The UFO-house has high investment prospects, as the base and the outer panels are manufactured from special alloy, the value of which is increasing at the world's markets with each year.
Leak integrity enables long-term preservation of the interior temperature and microclimate of the house, which corresponds to the European norms of the "passive house", and also prevents entry of insects and snakes.
Electronic and automatic systems are duplicated by classic mechanisms and switches. Inhabitants could disable the 'smart home' system and live also with comfort.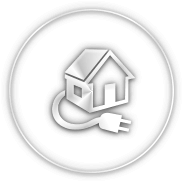 In the case of supplying water and electricity by the grid, the UFO-House will cost cheaper than autonomous model.
The systems installed at the house (included in price) guarantee comfort and peace for its inhabitants and security for their property: The personalized system of biometric access control is installed. A vacuum elevator. A "smart house" system operated via smart phone or touch screens installed inside. The innovative ventilation system of HEPA filters and air ionization. Security system with 360 degree view CCTV cameras, sound and laser security from unsolicited entry all around the house. Fire security system equipped with the function that blocks oxygen supply to the fire source and with escape ladder invisible when not in use. German kitchen design with "smart system"
The main advantages of the UFO-house are efficient space management, safety for its inhabitants, autonomy and mobility. The client can select one of fifteen colors external panels and customize the internal division of space according to own preferences in the standard version of UFO-House
Patents
The patents and technologies are presented by Switzerland, Germany, United Kingdom, France, Russia, USA, Finland, Spain, Italy and Japan.
The equipment of the UFO-House are supplied by world famous brands, that helps to extend customer support around the world. Machines and mechanisms with worldwide-extended warranty have been selected without annual technical maintenance.
The house is assembled at the location chosen by the client exclusively by a brigade of German engineers and technicians. The structure of the house will be ready within one month!
Regardless of the parts of the world where our houses will be assembled, our clients can rely on the high standards of the German quality and professionalism!
Architecture, design, functionality, ergonomics and safety of the UFO-House are developed to the smallest detail by a team of professionals from around the world, which provides consumers with a complete package of innovative solutions in one house. And this is usually very expensive when dealing with an individual or a typical project.
Online store
(coming soon)
Configurator
(coming soon)
Disclaimer
Haftung für Inhalte
Als Diensteanbieter sind wir gemäß § 7 Abs.1 TMG für eigene Inhalte auf diesen Seiten nach den allgemeinen Gesetzen verantwortlich. Nach §§ 8 bis 10 TMG sind wir als Diensteanbieter jedoch nicht verpflichtet, übermittelte oder gespeicherte fremde Informationen zu überwachen oder nach Umständen zu forschen, die auf eine rechtswidrige Tätigkeit hinweisen. Verpflichtungen zur Entfernung oder Sperrung der Nutzung von Informationen nach den allgemeinen Gesetzen bleiben hiervon unberührt. Eine diesbezügliche Haftung ist jedoch erst ab dem Zeitpunkt der Kenntnis einer konkreten Rechtsverletzung möglich. Bei Bekanntwerden von entsprechenden Rechtsverletzungen werden wir diese Inhalte umgehend entfernen.
Haftung für Links
Unser Angebot enthält Links zu externen Webseiten Dritter, auf deren Inhalte wir keinen Einfluss haben. Deshalb können wir für diese fremden Inhalte auch keine Gewähr übernehmen. Für die Inhalte der verlinkten Seiten ist stets der jeweilige Anbieter oder Betreiber der Seiten verantwortlich. Die verlinkten Seiten wurden zum Zeitpunkt der Verlinkung auf mögliche Rechtsverstöße überprüft. Rechtswidrige Inhalte waren zum Zeitpunkt der Verlinkung nicht erkennbar. Eine permanente inhaltliche Kontrolle der verlinkten Seiten ist jedoch ohne konkrete Anhaltspunkte einer Rechtsverletzung nicht zumutbar. Bei Bekanntwerden von Rechtsverletzungen werden wir derartige Links umgehend entfernen.
Urheberrecht
Die durch die Seitenbetreiber erstellten Inhalte und Werke auf diesen Seiten unterliegen dem deutschen Urheberrecht. Die Vervielfältigung, Bearbeitung, Verbreitung und jede Art der Verwertung außerhalb der Grenzen des Urheberrechtes bedürfen der schriftlichen Zustimmung des jeweiligen Autors bzw. Erstellers. Downloads und Kopien dieser Seite sind nur für den privaten, nicht kommerziellen Gebrauch gestattet. Soweit die Inhalte auf dieser Seite nicht vom Betreiber erstellt wurden, werden die Urheberrechte Dritter beachtet. Insbesondere werden Inhalte Dritter als solche gekennzeichnet. Sollten Sie trotzdem auf eine Urheberrechtsverletzung aufmerksam werden, bitten wir um einen entsprechenden Hinweis. Bei Bekanntwerden von Rechtsverletzungen werden wir derartige Inhalte umgehend entfernen.
Datenschutzerklärung:
Datenschutz
Die Betreiber dieser Seiten nehmen den Schutz Ihrer persönlichen Daten sehr ernst. Wir behandeln Ihre personenbezogenen Daten vertraulich und entsprechend der gesetzlichen Datenschutzvorschriften sowie dieser Datenschutzerklärung. Die Nutzung unserer Webseite ist in der Regel ohne Angabe personenbezogener Daten möglich. Soweit auf unseren Seiten personenbezogene Daten (beispielsweise Name, Anschrift oder E-Mail-Adressen) erhoben werden, erfolgt dies, soweit möglich, stets auf freiwilliger Basis. Diese Daten werden ohne Ihre ausdrückliche Zustimmung nicht an Dritte weitergegeben. Wir weisen darauf hin, dass die Datenübertragung im Internet (z.B. bei der Kommunikation per E-Mail) Sicherheitslücken aufweisen kann. Ein lückenloser Schutz der Daten vor dem Zugriff durch Dritte ist nicht möglich.
Kontaktformular
Wenn Sie uns per Kontaktformular Anfragen zukommen lassen, werden Ihre Angaben aus dem Anfrageformular inklusive der von Ihnen dort angegebenen Kontaktdaten zwecks Bearbeitung der Anfrage und für den Fall von Anschlussfragen bei uns gespeichert. Diese Daten geben wir nicht ohne Ihre Einwilligung weiter.
JA EXPERTS AG is a German joint-stock company with its head office in Hannover. It specializes in construction modules development and manufacturing. Its main area of expertise, however, lies in the development, manufacturing and assembly of safe and autonomous high-end houses.
Both our high-potential designers and the groundbreaking ideas of our architects who excel - with their vast experience - in the area of industrial and housing construction enable our company to strive for the European market leadership and make us competitive on the world market.
Above all, our company focuses on the development of a unique autonomous modular UFO-House. Though highly innovative in its design, it comes at a price which does not exceed the budget of a stone or a brick house.
In March 2016, JA EXPERTS AG took part in the concourse of startups with Hannoverimpuls Plug & Work program by the government's support of Lower Saxony. The Development Grant has been awarded to our company. In Autumn of 2016, JA EXPERTS AG are planning to construct a pilot project UFO-House on the grounds of business park in Hannover Messe. We have received over 30 pre-orders and shall commence the serial construction immediately after the test phase and as soon as all the necessary official certifications have been obtained. By the end of 2016, the patents pending will be officially registered and the company capital boosted.
In 2018, JA EXPERTS AG will going public (IPO) on the Frankfurt Stock Exchange.
Commercial offer
Select your preferred language and download
our commercial offer PDF document.
Download will start automatically.
Ms. Anna
Hammer
CEO
a.hammer@ja-experts.de
Andreas
Janzen
COO
a.janzen@ja-experts.de
Mr. Pavlos
Mavridis
Vice President
p.mavridis@ja-experts.de
Mr. Matthias
Walther
Board Member
m.walther@ja-experts.de
Dr. Okan
Yilmaz
Board Member
dr.oyilmaz@ja-experts.de
JA EXPERTS AG
German Joint-stock company
Register number: HRB-213874
Registration Authority: Amtsgericht Hannover
VAT number: DE306152746
UST number: 25/208/11026
EORI number: DE554124447574779
Legal address: ABELMANNSTRASSE 4, HANOVER, 30519, GERMANY
Telefon: +49 511 848 996 44
E-mail: info@ja-experts.de

Representative office in Russia
OOO «UFO HOUSE DEVELOPMENT»
Registration number: 5167746379389
VAT number: 7707375896
Legal address: 115162, Moscow, Lesteva street 18, 6th floor.
Telefon: +7 495 958 53 00
E-mail: info@ufo-house.ru

Representative office in USA
UFO-HOUSE USA, INC.
ID number: 07502R
EIN number: 82-1567812
Legal address: 2003 Spruce Lane, Houghton MI, 49931
Telefon: +1 323 528-9487
E-mail: info@ufo-house.com

Representative office in UAE
ECOCON TECHNOLOGIES DMCC
Registration number: JLT-2051
License number: JLT-65983
Legal address: Office 1104, JBC2 Tower, Cluster «V», Jumeirah Lakes Towers, 72013, Dubai
Telefon: +971 44 54 2418
E-mail: info@ecocon.ae